Premier Kenney will meet with Prime Minister Trudeau, and provincial cabinet ministers with federal counterparts as they press for a fair deal for Alberta within Canada.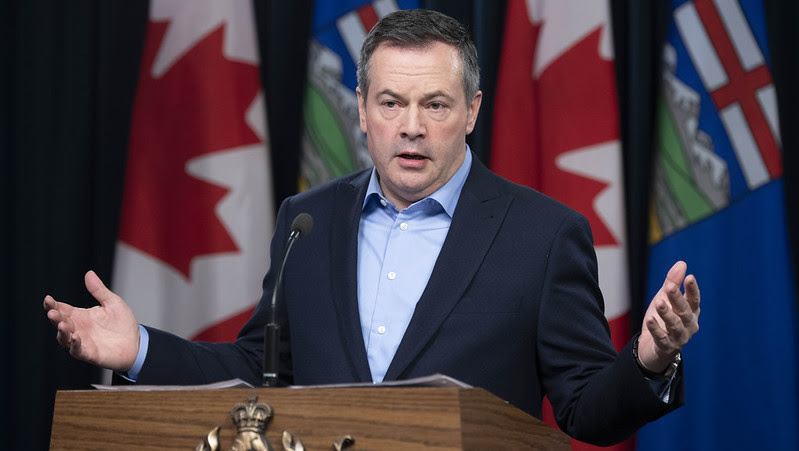 Premier Jason Kenney speaks to media ahead of his upcoming mission to Ottawa to stand up for a fair deal for Alberta.
The Alberta delegation will advocate for a fair deal and vigorously defend Alberta's interests. In addition to meeting Prime Minister Trudeau, Premier Kenney will address the Canadian Club of Ottawa, hold a roundtable with Alberta senators and meet with other business and political leaders. Some ministers will also meet with leaders of national industry groups.
"Albertans are proud Canadians. We are simply asking for a fair deal for Alberta within Canada. Albertans have contributed over $600 billion in net transfers to the rest of Canada since 1960, including $200 billion in the last decade – even as our province has suffered its worst economic downturn since the Great Depression."Jason Kenney, Premier
The Dec. 9-10 mission will discuss a wide range of issues where federal policy is hampering Alberta's ability to fully grow its economy. There is urgency to complete the Trans Mountain pipeline expansion, and new federal legislation will all but ensure no new pipelines are built in the future.
"These federal policies discriminate against Alberta. They are an unconstitutional attack on our province and signal to investors that Canada, and particularly Alberta, is not serious about developing its natural resources."Jason Kenney, Premier
The mission follows Council of the Federation meetings in Toronto earlier this week where Canada's Premiers unanimously backed key aspects of Alberta's fair deal plan including retroactive reform of the Fiscal Stabilization Program and changes to the new federal Environmental Impact Act (Bill C-69).
Premier Kenney's itinerary*
Sunday, Dec. 8
Monday, Dec. 9
Speech at the Canadian Club of Ottawa
Meeting with Jagmeet Singh, leader of the federal New Democratic Party
Tuesday, Dec. 10
Meeting with Andrew Scheer, leader of the Official Opposition
Meeting with Alberta's members of Parliament
Roundtable meeting with Alberta's federal senators
Meeting with Prime Minister Justin Trudeau
Travel to Calgary
*Subject to change.
Quick facts
Ministers joining Premier Kenney on the mission:

Travis Toews, President of Treasury Board and Minister of Finance
Jason Nixon, Minister of Environment and Parks
Sonya Savage, Minister of Energy
Jason Copping, Minister of Labour and Immigration
Devin Dreeshen, Minister of Agriculture and Forestry
Doug Schweitzer, Minister of Justice and Solicitor General
Rick Wilson, Minister of Indigenous Relations
Rebecca Schulz, Minister of Children's Services

The Premier and ministers will be joined by deputy ministers and other senior officials.
Multimedia