The province is preserving a piece of Alberta's forestry history as the Mile 58 Forestry Cabin gets a Provincial Historic Resource designation.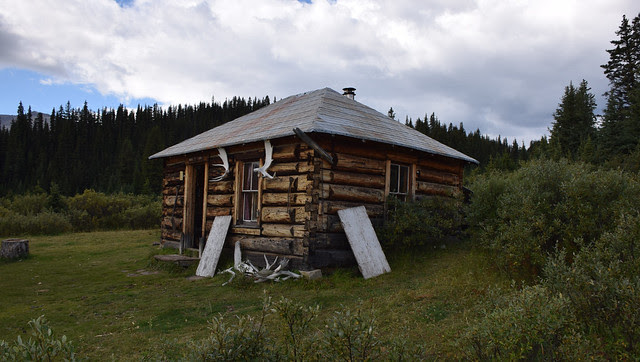 Built in 1929 by forest rangers, the Mile 58 Forestry Cabin represents the legacy of forestry service in Alberta and Canada. The small log patrol cabin is the first building associated with either the Dominion Forestry Branch or the Alberta Forest Service to be protected as a Provincial Historic Resource.
"I am pleased to announce the designation of this picturesque cabin as we celebrate Canada History Week. Preserving and protecting our heritage ensures we have the opportunity to learn more about the people and events in Alberta that have helped shape our country."Leela Sharon Aheer, Minister of Culture, Multiculturalism and Status of Women
"Forest officers have been essential to managing and maintaining our vital forests from the beginning, and this designation recognizes their contribution to our province."Devin Dreeshen, Minister of Agriculture and Forestry
"Alberta's rich natural heritage is important to all of us. I'm pleased to see that the importance of the Mile 58 cabin is being recognized and that this remarkable area of the province is being celebrated along with it."Jason Nixon, Minister of Environment and Parks
The Rocky Mountain Wilderness Society, a non-profit organization dedicated to protecting the area, has been a significant partner in maintaining the property, in Willmore Wilderness Park, north of Jasper National Park.
Provincial Historic Resource designations
Provincial Historic Resource designation protects properties from demolition or changes to their historic character. Owners of designated historic resources are also eligible for government heritage grants to undertake conservation work.
Owners may wish to apply to have their property assessed for designation as a Provincial Historic Resource. To qualify, historic places must be associated with an important part of Alberta's past and retain notable physical site features.
Quick facts
The Dominion Forestry Branch of the Government of Canada built the cabin for the forest reserves patrol in 1929.
When the Province of Alberta assumed authority over natural resources in 1930, the cabin ownership and use was transferred to the Alberta Forest Service.
The Mile 58 Forestry Cabin is near Rock Creek and the junction of Mountain Trail and Desolation Pass Trail in the Willmore Wilderness Park, approximately 50 kilometres southeast of Grande Cache or about 80 kilometres west of Hinton.
Ancient glaciers, high mountain peaks, thick forests and raging rivers define the park's 4,597 square kilometres of untamed wilderness.
More than nine in 10 Albertans feel that historical resources are important in contributing to overall quality of life, according to the 2019 Survey of Albertans.
Culture, Multiculturalism and Status of Women manages the designation and protection of historic resources through the Historical Resources Act.
Related information
Multimedia