Premier Rachel Notley met with investment, business and political leaders to attract investment, grow Alberta's economy and create jobs.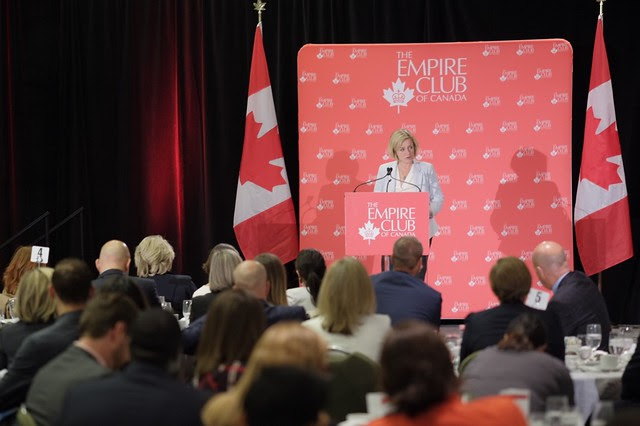 Premier Notley completed a week-long tour with stops in Montreal, Toronto and New York to underline the government's commitment to stability and competitiveness. She also discussed the importance of encouraging a culture of innovation to address environmental challenges.
"This mission was a valuable opportunity for me to highlight the tremendous opportunities we have in Alberta. From my conversations over the past week, I'm confident we've opened doors that will encourage investment and grow our economy."

Premier Rachel Notley
The premier highlighted the resilience of Alberta's economy and promoted the province as an ideal destination for continued investment.
The premier's activities included:
Premier Notley also met with Ontario Premier Kathleen Wynne to discuss a number of areas of common interest, including climate change, pipelines, Aboriginal issues, health care and job creation. During the meeting, Premier Wynne agreed to lead a business delegation to Alberta.